Swing into lifelong learning
Register for Spring / Summer Community Education classes now!
attention
Updated W-M Community Education Class Announcements
Dear W-M Community Education Participants,
Community Education is working with instructors to provide programming this summer for youth and adults either through online offerings or in person when we can. We currently have registration open for the majority of the summer classes. We will continue to update the registration website with the most up-to-date information.As the class/activities gets closer we will let registered individuals know if the activity can continue, an alternative date/instruction will be offered, or if a refund will be issued.Thank you for your understanding and continued support of the W-M Community Education program.If you have questions, do not hesitate to contact W-M Community Education at 952-955-0280 or wmcommunityed@wm.k12.mn.us.
UPDATED INFORMATION:
Pioneer Creek Golf: Jr Golf League registration is on hold, can be placed on a wait-list if not already registered. Beginner and Ladies Golf Lessons are open, space is limited. Junior Golf School is open, space is limited.

Kidcreate Art Classes: If we are able, they will be offered on location. If we are unable to hold classes onsite families will have an option purchase the lesson kit and watch online tutorials.
Classroom Drivers Ed: If we are able they will be offered on location. If we are unable to hold classes onsite youth will be connected with through distance learning.
Carver County Parks Classes: We plan to move forward for youth and adult classes for Archery, Canoeing, Stand Up Paddle Boards, and Kayaking. We unfortunately have to CANCEL the Wild Encounters Camp, Fishing Camp, and Log Rolling.
AARP Defensive Driving Classes: Classes have been cancelled through June 30.
ECFE: Currently Summer ECFE classes have been suspended for the health and safety of our ECFE Families. We look forward to seeing you in person in the near future. Remember to check out our ECFE/YR(Young Royals) facebook page for parenting tips and fun activities.
Young Royals Preschool: Online Registration Open now! Come join the fun! Please call our office at 952-955-0280 with any registration questions.



KIDS' COMPANY
CHILD CARE
Kids' Company provides a safe, caring, enriching, and recreational environment.
Our Out-of-School Time Care program is nationally accredited by NAEYC and is Parent Aware Certified. Once you register your contract will be pending until approved. Please contact Amy Dimmler for questions at amy.dimmler@wm.k12.mn.us or call 952-955-0283.
Kids' Company &
Distance Learning
Kids' Company is working closely with children's teachers to ensure they get the assistance they need during the school closure.
Caring Hands Child Care
Out-of-School Time Care
SUMMER KIDS' COMPANY CHILD CARE 2020 PROGRAM
We are continuing to plan on opening our summer program in June accepting all children implementing the following the recommended health guidelines:
Small Group sizes 10 or less
Daily health screening
Frequent hand washing
The summer program is currently full. Due to capacity restrictions will only be able to serve a minimum number of children each day. We hope to accept additional children from the wait list but will be following our capacity guidelines. Please let us know by May 8th if you need to change your summer registration.

early
childhood family education (ECFE)
A place for families to grow and learn together. ECFE offers fun, affordable classes for families with children birth to five years old. No one will be denied participation in ECFE classes due to an inability to pay. Please call 952-955-0280 with questions.
Our preschool program is designed to meet the needs of all children. Our curriculum encourages choices, problem solving, social skills and discoveries through Growth Through Connections and Opportunities. Young Royals Registration Open NOW for 20-21. Space is limited!!
Looking to Pay a Bill?
You can find your bills for enrichment courses, child care, preschool, and more by logging into your account.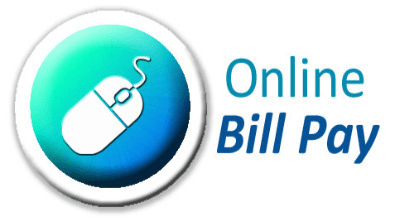 Get in Touch
If you have any questions about programs we offer feel free to contact us @ 952-955-0280.