As of March 15th
Updated W-M Community Education Class Cancellations/ Postponements
Per the W-M School District Procedure Guidelines as of March 15 at 2 pm in response of Coronavirus COVID-19 until further notice,
ALL W-M COMMUNITY EDUCATION CLASSES INCLUDING YOUTH CLASSES, ADULT CLASSES, AND RENTALS ARE CLOSED/POSTPONED UNTIL FURTHER NOTICE.

ECFE STAFF ARE WORKING HARD TO CREATE DISTANCE LEARNING OPPORTUNITIES. PLEASE WATCH FOR ADDITIONAL INFORMATION COMING OUT IN EARLY APRIL.




YOUNG ROYALS PRESCHOOL WILL TRANSITION TO DISTANCE LEARNING STARTING MARCH 30TH.

KIDS COMPANY OUT-OF-SCHOOL TIME CARE IS CLOSED EXCEPT FOR THE HEALTH CARE INDUSTRY PER GOVERNOR WALTZ DIRECTIVE.

FAMILIES WHO WORK IN THE HEALTH CARE & EMERGENCY PERSONNEL WITH SCHOOL AGE YOUTH PLEASE REGISTER FOR THE CHILD CARE OPPORTUNITY ON THIS PAGE UNDER THE KIDS COMPANY COVID-19 SITE.
Please contact Community Education with any questions at 952-955-0280. We will update participants regarding their classes and registrations as soon as possible. Thank you for understanding.


Friendly Reminders:
April 15

Early Bird Registration Deadline (extended) for Kids Company Summer 2020

May 19

OST(Out of School Time) Parent Orientation at 5:30 p.m.

June 1

Early Bird Registration Deadline for Kids Company School Year & Caring Hands Registration/Renewal open for 2020-21 (September-August)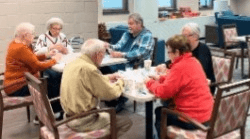 Schedule Your Early Childhood Screening

CALL 952-955-0280

AVAILABLE Winter/Spring SCREENING DATES:

March 13

April 3

Screening is not available in the Summer
Kids' Company provides a safe, caring, enriching, and recreational environment.
Our Out-of-School Time Care program is nationally accredited by NAEYC and is Parent Aware Certified.
Once you register your contract will be pending until approved. Please contact Amy Dimmler for questions at amy.dimmler@wm.k12.mn.us or call 952-955-0283.
Caring Hands Child Care
Out-of-School Time Care
Looking to Pay a Bill?
You can find your bills for enrichment courses, child care, preschool, and more by logging into your account.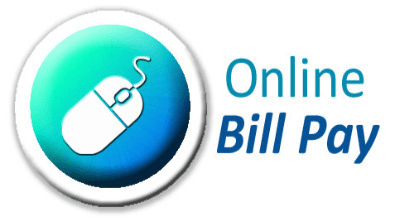 Get in Touch
If you have any questions about programs we offer feel free to contact us @ 952-955-0280.